SLEIGH ALL DAY
Organic Beauty Products
Loc care made from ingredients you can pronounce and things you KNOW are good for locs.
THE BEST PRODUCTS FOR YOUR LOCS
We strive to be the one stop shop for locs through
innovation, a love of self and a
love of the earth.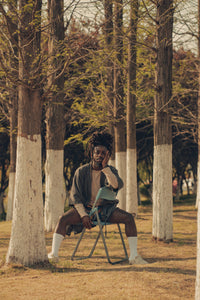 SUSTAINABILITY
Sustainability is at the heart of everything that we do. Each product makes a lasting impact on the environment for the better.
Learn more